Training You to Your First $10,000 - Start with $1.00 + Money Back Guarantee
I want to hand you 3 online business models that actually work
Hey there. I am Verena.
The picture above is a screenshot of one of my online courses hosted on Teachable.
I sell
the course
for $399 a pop.
74 students, each paying $399. You do the math.
Selling online courses is just one of my side businesses.
I have a couple more of them, each producing a steady stream of cash every month to my PayPal account while I run my web design business full time.
All in all, my side businesses land me more than $10,000 each month.
The thing they have in common?
They are all small in scope and simple to implement. Plus, they are low maintenance. Even busy people like me can still find time for them.
Now, if you are on the lookout for online businesses that work for a part timer, you are at the right place.
Pay attention to my offer:
....
I want to hand you 3 online business models that work for me
You will have access to everything you need to grow your income using the Internet from scratch to your first $10,000, even if you have a 9-5.
I will show you all the business models you will use to achieve it, how you can set them up and strategies to get them to work for you.
They are in my private membership site.
...
Here is the deal:
For 3 months, you will get to see a new online business model in my exclusive membership area. One business model a month.
You will get a full breakdown. The business, the strategy involved, the approach, the big idea behind it all and best of all, step-by-step instructions on how to get it up and running.
These businesses work for marketers at any skill level.
You do not ever have to worry about being a tech-challenged, have-a-day-job, doing-everything-all-by-yourself solopreneur.
These are proven business models, not something put together from rehashing a book.
I made money with these businesses in the same way I will teach you to run them.
You only need to pay a small fee of $39/month to access the materials.
...
Here is how to get started:
#1: Sign up now for $1, you will get to access the first business model instantly (side note: it makes you money even quicker than selling an online course)
#2. If you are happy with what you get, you will be billed $39 seven days later.
#3. For $39 a month, you will receive one new business model every month in your membership area for a total of 3 months.
#4. You can cancel at any time. Just drop me a line at
verena@conversionie.com
and I will cancel your subscription right away. Easy!
Invest only $39/month to get access to the exact, solidly profitable business models I use to make 5 figures a month.
...
Your best investment this year!

If this is not an insane bargain for you, I do not know what is. This could be the best investment you have ever made this year.
By the way, even your $1 is 100% satisfaction guaranteed.
If you implement what you learn but don't see results, I will refund your $1.00 investment as well.
Click the button below and I will see you inside.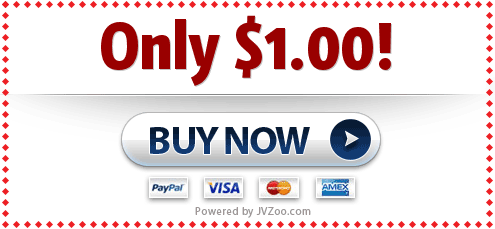 Have questions?
Ask me below or email me at
verena@conversionie.com
By the way, feel free to check my legitimacy.
I am a full time web designer:
My web design site: Conversionie.com
My blog: Growthtext.com