[Hot!]These Passive Profit Machines Run 24/7 Without Needing To Make Sales Or Build Email Lists!!!
The ultimate guide to creating a sure fire profit pumping cpa system in the shortest time possible with ZERO skills or Huge investment!!!
These passive profit machines run round the clock without needing to make sales Or build email lists!!!
Yep you heard me right This system has the potential to make major bank by using a simple sneaky cpa hack to secure your piece of the pie in this multi-million dollar industry!
But before we get into the meat and bones of the method, I need to ask you a few things...
: Are you sick and absolutely tired of methods that don't deliver what it says on the tin or make you a single dime?
: Are you one of the many people that buy product after product hoping to finally find one that will actually make them some money?
: Or maybe you're someone who likes to get their hands on super saucy methods that can potentially make you a bunch more money on top of your already existing income streams?!
Does any of the above apply to you?...Well if it does then you're in the right place as i have something mind blowing to share with you!
it's me mike again back with another banger fresh out the Lab!
...it's been a few years since i released my first wso to help members of the community make some extra chedda using quirky little hacks and methods to do so...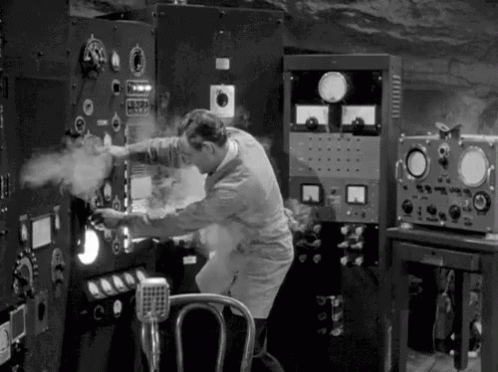 And there's no better feeling than hearing of other people's success using my methods...
And today I have something that will absolutely blow your socks off!!!
A simple yet powerful little cpa system that can churn out passive profits as soon as it's up and running!?!
But let me get into how and why I went about putting this method together in the first place...You see a few months back a family member's friend(Alex) came out with me and some of my friends for a meal and a few drinks...The night was going well when we all decided to make our final stop at one of our favorite pubs in central london...While all of us were gathered round sipping our drinks the conversation turned towards recent economic events and how tight things have become for everyone...Next thing alex out of nowhere starts talking about this new side-hustle he started to make some extra money...and as i listened carefully the more he explained this "side-hustle", the more it sounded like some sort of pyramid scheme?!But he was genuinely excited about this opportunity and I wasn't trying to be negative so I just kept my opinion to myself and all of us enjoyed the rest of the night!Some days later i met up with my cousin and alex who was his best friend, and we went to grab lunch and catch up...and while there i asked alex how things were going with the opportunity he told me about last time...He looked at me in a strange way with a gloomy looking expression on his face and immediately changed the subject...i thought this was quite odd? but nevertheless i didn't make a big deal of it...after some time my cousin went to the restroom and once he left, alex turned to me and apologized for coming across rude by not answering me and changing subject and explained why...Apparently after being super pumped about this side hustle and opportunity it turned out to be exactly as I feared!...In fact he lost money buying into it and never made a single sale or dime!I could see he felt embarrassed and crushed by the whole ordeal and so I gave him a few words of encouragement and told him to put his time into something solid and practical that will get results with a bit of effort...By now my cousin had got back from the restroom and we all got back to finishing up lunch...But later that day i got a call from alex asking if i could give him some advice on what he could do to get some extra money coming in due to the fact he knew i was into online stuff and helping others do the same...He put me on the spot a bit as i was with my partner shopping at the time and couldn't really get into a long conversation as i could feel her eyes burning into the side of my head lol...So i said to alex i'd give him a call back sometime tomorrow so we could go over a few ideas and i could see what would fit him best..So the next day I gave him a quick call and asked him a few key questions to see where he was at in terms of skills and online experience...Now alex was a hard working guy and a landscaper by trade but due to a recent car accident which caused long term health problems he could no longer take on the same level of work he used to and was making less money because of it...But one thing became clear after he answered my questions...He didn't have any online skills and wasn't very tech savvy...For several hours we went back and forth discussing various different topics around making money online...And by the end of our conversation I had an idea of something that might be a good place for him to start and told him I would call him later with something for him to check out...Later that day while on my way home i jotted down a rough step-by-step guide from my phone detailing how to setup a simple passive profit machine using a sneaky cpa method that anyone and their grandma could do...But more importantly something i knew someone like alex could easily setup and see results in the fastest time possible without needing skills, or deep pockets to get started!!!Once finished i immediately sent the note doc to alex via email and told him to take a look and let me know how he gets on...apart from a few messages from alex asking about certain things to do with the method i didn't really hear anything from him and he seemed to be hard at work setting things up...A few weeks later me and the boys met up for a few drinks again and of course Alex was there...it had been a while since i spoke to him so i was curious to know how he got on and if he even followed through with setting up the method i gave him...As soon as Alex walked in the door to the bar we were all at, he came bounding up to me smiling from ear to ear and demanded to buy me a beer lol...i was a bit perplexed at first, as to why he was so excited?!But as soon as we all sat down and got the beers flowing he begun to tell me and the boys all about the method i sent him and what had happened since..You see, alex had not only followed through and setup the method i sent him but he had applied the same drive he had for landscaping(but with less physical work involved) and took the method to a whole other level and was consistently setting up multiple passive income machines on a weekly basis!!!
He wasn't exactly a millionaire but having some extra money at the end of the month and a very nice passive income coming in really helped his situation!
After he had told us about what happened over the last few weeks I could understand why he walked in so excited lol, my cousin and the rest of the boys wanted me to send them the guide as well...
which got me thinking
..How many others in a similar situation to Alex would find this method useful?!
Which is why I rewrote my guide from the ground up
..making sure to include
every little detail and hidden gem
...
And so "CPA Cash Sniper" was Born!...The ultimate guide to creating a sure fire profit pumping cpa system in the shortest time possible with no skills or major investment needed!!!
And now I'm putting the master key to this incredibly powerful cpa system in your hands...But with great power comes great responsibility!!!
Let me tell you what you won't find inside This method...
: Over complicated steps that are impossible to follow.
: dead or outdated info that no longer works.
: needing certain skills or knowledge to get things setup.
: needing huge investment to even get things running.
: Having to spend countless hours at your computer setting up or maintaining the system.
: nothing unethical or illegal.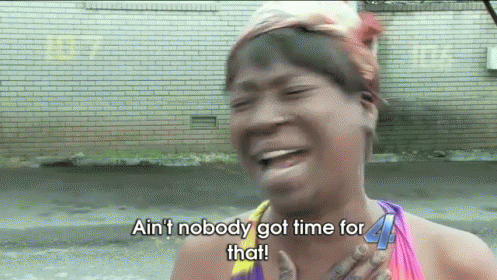 You won't find any of the above inside this explosive cpa system..
I've carefully put this system together making sure to include every golden nugget needed to get the best results possible!
So let's cover what you can expect to see inside...
: The ability to build a passive income system from your computer/laptop at home or anywhere in the world with an internet connection.
: The ability to potentially make hundreds or even thousands of dollars a month in passive income from a practically hands-free profit system that runs itself once setup.
: No matter if you're a newbie or pro, old or young, green or purple...Everyone including you can easily setup this method with just a little bit of effort applied.
: You can get started on a shoestring budget or even with ZERO budget if you want.
: Clear step-by-step instructions for setting up your own crazy little cpa profit machines that you can practically copy paste for success.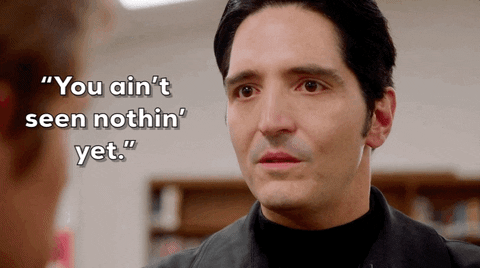 And that's just the tip of the iceberg of what you will discover inside the pages of this juicy money making guide and method!!!
Ok so now we know what to expect once you take a look inside but what exactly do you get when you get your hands on this insane cpa system?...Well let's take a look!
: High Quality PDF guide that you can read from your computer or even on-the-go from your phone.
: Super secret resource guide containing sizzling hot golden nuggets to compliment the method.
: Dedicated support(24/48hr) via email to help if you have any questions or problems accessing the product.
Not to mention as usual I'm going to include a few cool bonuses worth $167+ just to add extra awesomeness!!!
Now let me be clear, I could easily charge $97+ for what I'm sharing inside the pages of this juicy guide...But i want everyone to be able to access this important information including you, so that you have the opportunity to change your financial situation for good and become one of my success stories!!!
So that's why you can get this shmoking hot cpa system for a small one-time fee of just $4.97 by hitting the button below!!!...Thats like you buying me a soda while we take a walk through a park and i spill the beans on a super sweet opportunity that can potentially change your life for good!
But hurry because it won't be this price for long as every few sales the price will increase!...So lock in your copy while prices are still low by hitting the buy button NOW!!!
And remember your covered by my 30 day money back guarantee so if you take action on everything shown but don't see any results whatsoever, then feel free to shoot me an email at support@elitewealth.club and i'll issue a refund no problem...But the fact is you're gonna love this!