Time is MONEY. I'll Crank Out a Sales Letter for You that CONVERTS in Less than 7 Days GUARANTEED.
Tight deadline? No problem! Launch your product on schedule without a hitch and WITHOUT worrying about getting stale, half-baked sales copy.
This is for BALLER product vendors only…
If you're a newbie, thanks for stopping by, but you can look elsewhere.
Imagine this:
Your product launch is just a few days away (or less).
You've just finished rendering your last Screenflow video…
You've zipped up your eBook ready to be downloaded and devoured…
Your JV partners are lined up with their bonus packages to mail your offer to their lists…
You just received the final sales page design from your designer, and it looks
SLICK
. They've really outdone themselves this time. The only thing you're waiting on now is the sales copy.
It's almost
GO
time, and you're giddy. Giddy like a school girl watching her crush read the first note she just wrote and passed to him. You know what's waiting right around the corner….another
FAT, automated PAYDAY
!
But you're getting antsy. You should have received your finished sales copy by now, and your copywriter isn't usually late.
After staring at your email inbox for what feels like hours and hitting the refresh button every 5 minutes….you breathe a
BIG
sigh of relief as you see his email come through.
BUT….that relief quickly turns to
panic
once you read his response. He's been living on the toilet for the past 24 hours, shitting his brains out. There is absolutely
NO
way he'll be able to finish your sales copy in time….
He asks if there is any way you can postpone your launch for just a couple more days…
What are you going to do?
Could you postpone your launch? Sure….if you
HATE
money!
Here's the thing…this isn't your first rodeo. You know how much you stand to profit from this product launch. For you, just a "couple days" can translate into
tens of thousands of dollars
or more.
Why should you wait for the payday that you EARNED, just because someone else dropped the ball?
You shouldn't, plain and simple.
This is where I come in….
I Specialize in Writing Down and Dirty Sales Copy that Converts in a Pinch!

Screw delays. I'll get you your money
NOW
.
Horrible turnaround times are a NIGHTMARE for most copywriters. But not for me.
Why? Well for one, I'm kind of weird, and at times a bit crazy. I'm convinced I have mild bipolar disorder, but I haven't been diagnosed….yet.
But more importantly, I
THRIVE
under pressure. Especially when it comes to writing winning copy. And nothing lights a fire under your ass like an
urgent deadline
.
It forces you to buckle down, focus, and bring your A game. This is how I produce some of my best work. Hit me with your best shot and I'll deliver every time!
"Umm….Who are You and How do I Know You're not Full of Shit?"

Great question.
It's healthy to be a
little
skeptical.
You'll quickly see that I mean business when you reach my offer. It's so good, that you'd have to be completely
BONKERS
to pass it up (don't worry, no over-used Godfather quotes here).
Not to mention that I eliminate
ALL
risk on your end.
But we'll get to the offer in a minute….
First, I want to briefly share some of my background with you. I don't come from a writing background at all. In fact, for many years I
hated
writing because it was all academic.
I come from a heavy science background. I graduated from pharmacy school in 2009 and have been a licensed pharmacist ever since. But it didn't take long to realize that I made a mistake….
Don't get me wrong, pharmacy is a great career, but not for me. I quickly realized that if I had to count pills by 5 and deal with ignorant pricks for the next 40 years that I would lose my
******* mind
.
And I
REFUSE
to be a pin cushion for abuse. I remember a couple years ago dealing with an angry patient who came in to pick up his Oxycontin pain medication.
It was WAY too early to be refilled, but of course, the guy did not like that explanation. Long story short, he starts cursing me up and down and tried swinging at my face with his walking cane.
No thanks. I've worked too hard to risk my safety and give up my sanity and happiness.
After trying and failing at just about
every
online business model you can imagine, it became clear that copywriting was my
ticket to freedom
.
This is where most of my skill and passion lies, allowing me to deliver
exponential value
to each and every client I serve.
But enough about me….this offer is about
YOU
.
So let's dig into the actual offer, shall we?
I'll Crank Out a Hungry "Conversion Beast" for You in Less than 7 Days
Within 7 days from the time you purchase, you'll hold in your hands a shiny new sales letter primed to rake in
gobs of sales
…
Just plug it into your sales page design, and you're good to go.
If you need any revisions, I've got you covered. You get 1 free round of revision requests (assuming of course your schedule allows time for this).
And don't think I'm going to let you walk away without a sickening sweet
BONUS
….
On top of the
profit-pulling
sales copy I deliver, you'll also receive
conversion-sniping
email copy to hand off to your affiliates and JV's.
You know better than anybody that you need to take care of your JV partners since they
make or break
your launch.
And one of the best ways to do this is to give them high-converting email swipes they can send out to their subscribers. This means more money for them…and more money for YOU.
You get all of this for just
$249
. See, I told you I was a little crazy…
You're 100% Protected
[SIZE="4"]1. I'll deliver your sales copy AND email swipe in less than 7 days….or it's
FREE
. If I'm even 1 hour late, for whatever reason, you get an automatic 100% refund. (and yes, this guarantee still applies even if
I'm
the one shitting my brains out)
Is This Offer Right for You?

I'm not trying to be arrogant, but I am
very selective
in who I choose to work with. If I don't feel in my gut that we'd be a good fit, we won't be working together. I'm all about creating enjoyable, positive, and mutually beneficial work relationships.
And as I mentioned in the beginning, I'm only interested in working with
BALLERS
. Don't let my crazy low introductory price fool you….I know how to bring the heat.
I may not be a member of the IM elite copywriters inner circle yet. But like Steph Curry, I strike
HOT
from the outside. I'm 100% serious about building my copywriting business at supersonic speed, and the best way to do that is by working with the big boys (and girls!)
So, how do you know if you're a BALLER product vendor?
*You've successfully launched
at least
1 info product/software in the past year that generated over 100 sales (preferably over 500…)
*Ideally you've received WSOTD or JVZoo POTD honors before.
*You have built relationships with reliable JV partners who consistently promote your products…
*You are willing and able to provide me with detailed sales analytics starting with day 1 of your launch. I
NEED
to know how my copy is performing for you.
*You have a realistic budget for quality sales copy and traffic.
In fact, when you saw my
$249 price tag
, you probably got a little concerned.
"If this guy is as good as he is saying…why would he only charge $249?"
I totally get that.
But here's the thing….I'm more than happy to take it on the chin for the first several sales letters I write.
Here's why:
1. When I produce a home run for you, you'll be coming back to me every time you have a new product that needs sales copy.
2. You'll be so happy with the results my copy delivers, that you'll be
gushing
to all of your colleagues and business partners. This means more referrals and
more clients for me
.
With that said, if
$249
is still making you hesitate to give me a shot, then no worries….you can pay me any amount over that! $500….$1,000….maybe even $5,000? Whatever helps you sleep better. It's all gravy baby!
I'm Making 5 Slots Available for this Special Introductory Offer

C'mon, you knew I had to insert scarcity at some point, right? But in this case, scarcity is actually
true
.
I know I'm losing money by writing these first 5 sales letters for peanuts basically….but I know it will pay off in a
BIG
way in the future, and I'm in this for the long run.
So if there was ever a time to take advantage of me, it's NOW.
Hire me, and you're getting a
license to print money
. That's what it comes down to. And if that doesn't happen for any reason, you're protected by my guarantee.
So click the
Buy Now Button
below, and let's get crankin' on your sales copy!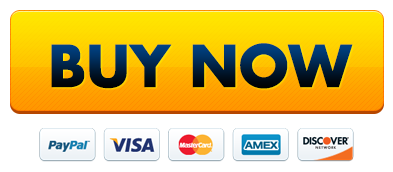 After you complete payment, you'll be redirected to a web page where I'll need you to download and answer some questions about your product. Once you complete this questionnaire, you'll need to email it to me at adam(at)writinginfire.com
Generally, I respond within 12 hours to confirm receipt of purchase. For quickest response, message me on
Skype: adam.napolitano1
To Your Unlimited Profit Potential
,
Adam Napolitano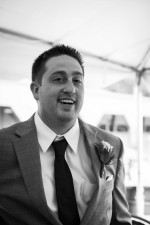 P.S.
Once these 5 spots are taken and I have the testimonials in place, my price will at least triple. Act now before it's too late: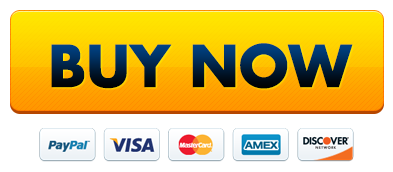 P.P.S.
If you're really in a bind, I do offer 3 day turnaround for sales copy. Send me a message with more info and I'll give you a quote.