Undisputed SEO Services - The Best There Is
The most AUTHENTIC SEO Services on Warrior Forum
STOP THROWING AWAY YOUR MONEY ON WORTHLESS LINKS AND SERVICES AND GET PAGE ONE RANKINGS TODAY
AVOID SURROUNDING YOUR LINK BY POORLY WRITTEN CONTENT
STOP PAYING FOR ZERO TRAFFIC
GAIN CONTROL!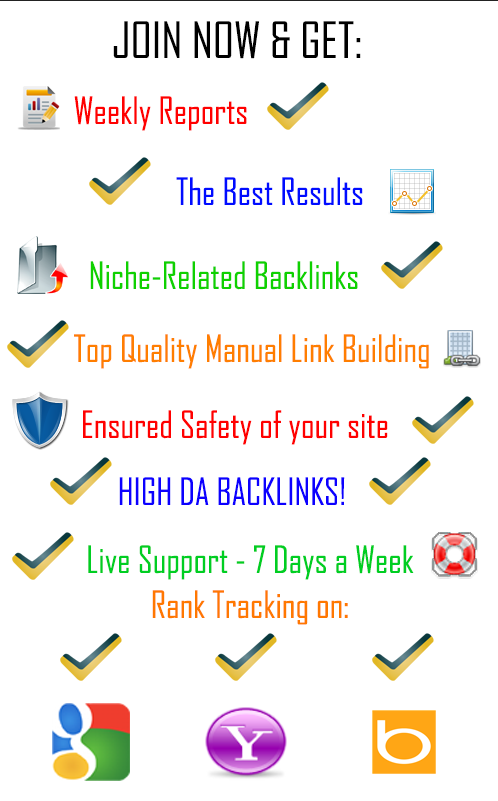 CONTACT US TODAY!
undisputedservices@gmail.com
THE PROCESS:
1 - Identify the possible opportunities in your niche
2 - Create excellent, hand-crafted web 2.0 blogs/posts complete with videos and images
3 - Build a powerful mix of links to your site
4 - Tier-2 links pointed straight at your 3rd step links
5 - Additional supporting backlinks for all links built in previous steps
6 - Making sure that social signals, shares and REAL visitors are sent to your site on a DAILY BASIS.
7 - Create 5 new Web 2.0 buffer sites MONTHLY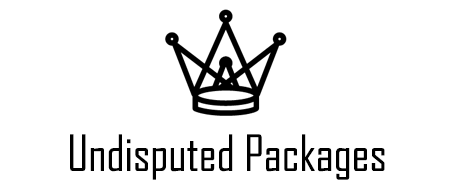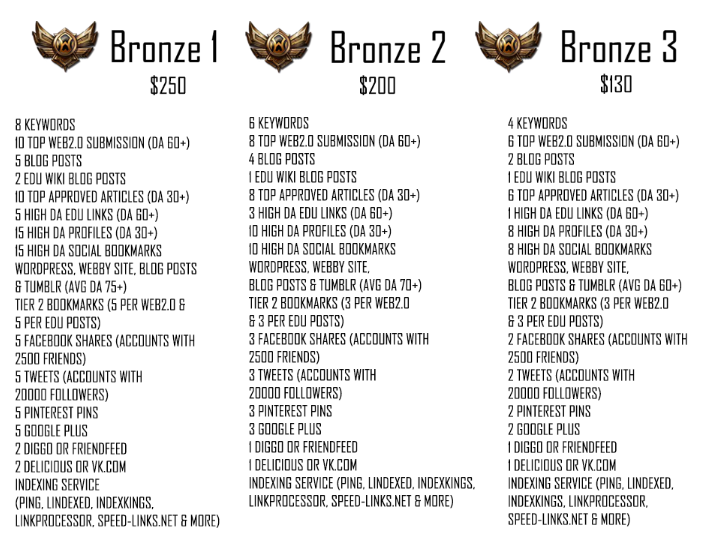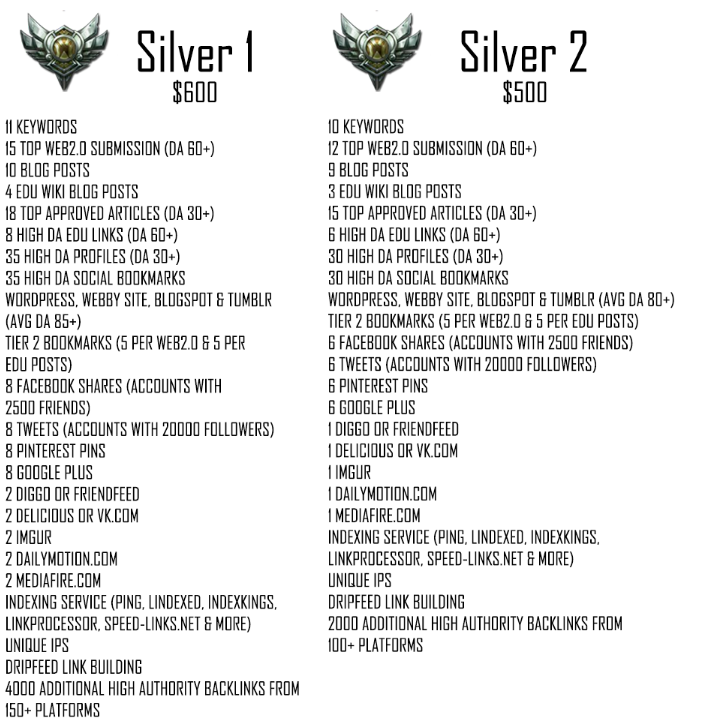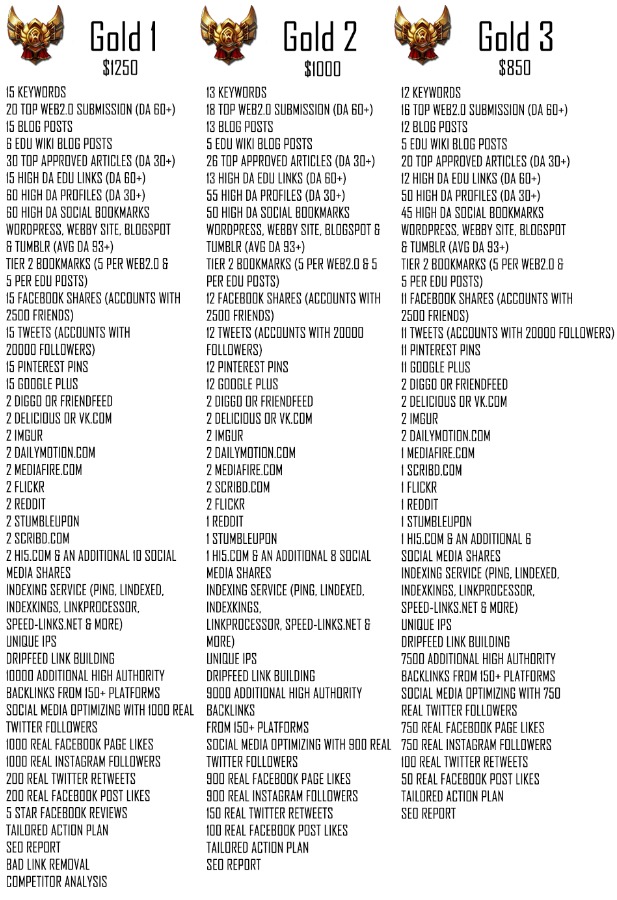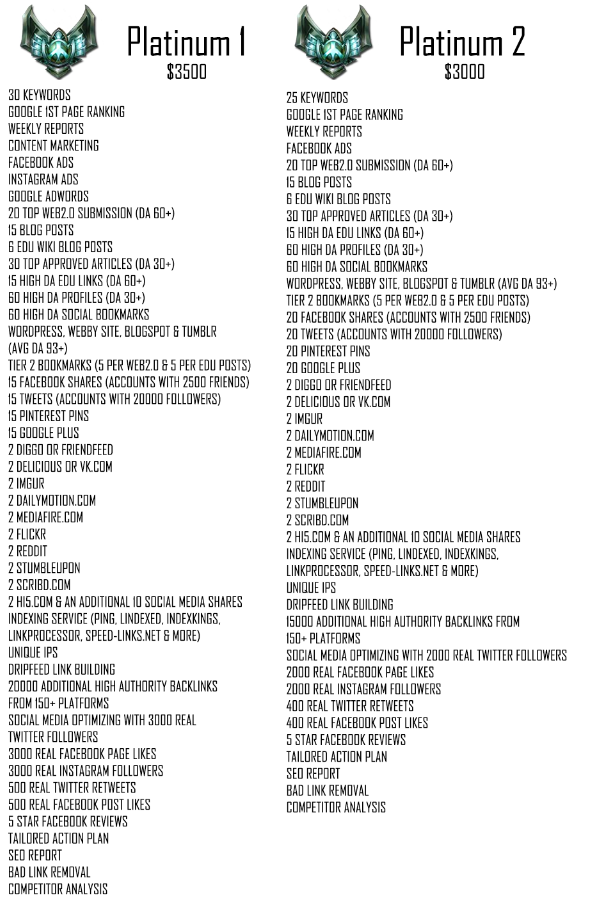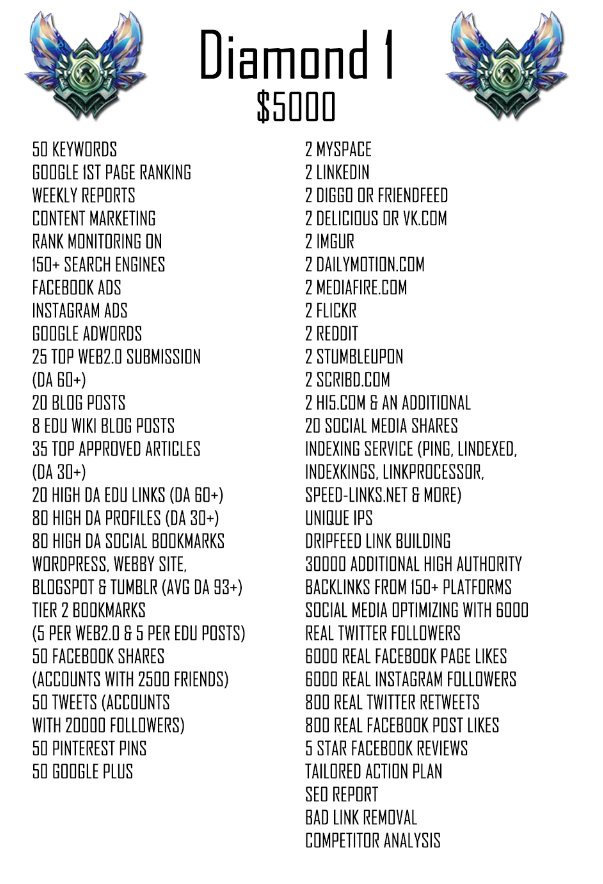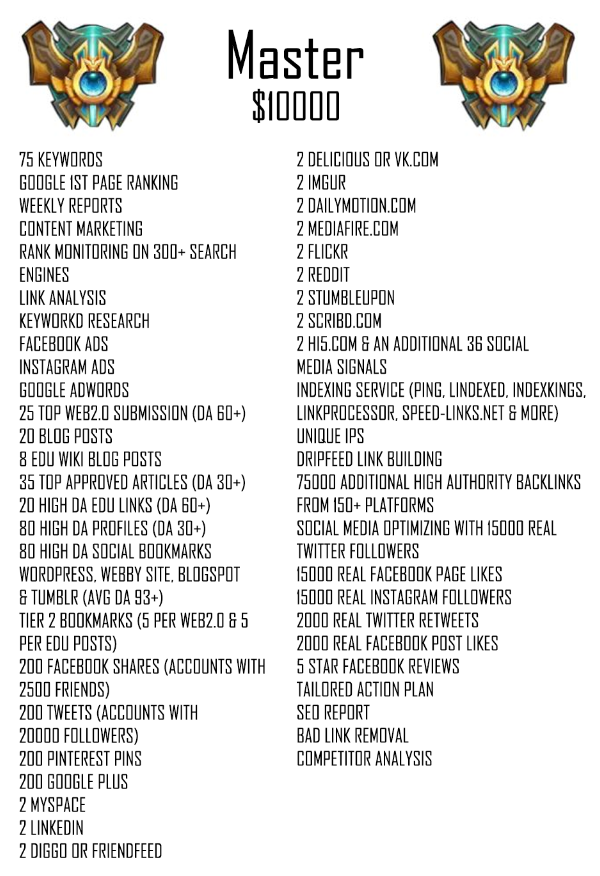 GET STARTED TODAY! CONTACT US:
undisputedservices@gmail.com
FREQUENTLY ASKED QUESTIONS
How can I order?
A: To order from us at this time, please email us at
undisputedservices@gmail.com
. Once we have received the payment via PayPal, we will ask for your information, including keywords & urls and we will begin working on the order
within 2 hours.
How will Undisputed SEO benefit my website in comparison to the other SEO services on here?
A: You will be reaching, at a minimum, tens of thousands of prospects for your business and over the long-term course of our services, millions of prospects will be reached thanks to our consistent Social Media, Article Marketing,
Web 2.0 campaigns and all the other services we offer. We are the most flexible when it comes to choosing what you want to do and what not. We allow for you to edit packages to your liking and also offer discounts depending
how long you will be looking to work with us, and how many websites you plan to use with our services.
Do I have to pay before you start with the project?
A: Yes, we do require 100% upfront payment. We do however begin working on your order within 2 hours of receival of the payment.
Will you show me the articles written before submission?
A: Yes, we will confirm the articles with you and then submit them.
Do you accept all niches?
A: Yes, we accept all niches.
Are your methods safe?
A: Yes our methods are 100% safe. All links are manually created, every link is posted on a website trusted by Google and is up to Google's Guidelines.
What is the average turn around time?
A: It is fully dependant on the project parameters. We have had some projects which see great results within days, while others do take 1-2 months depending on the keywords.
Do you accept Non-English sites?
A: Yes, however we do use English content with Non-English anchors.
What type of reports will I get?
A: You will receive reports on every SEO aspect (links, ranks, traffic & on-page) in a simple, easy to print or email, design.
READ REVIEWS FROM OUR SATISFIED CUSTOMERS:
Amazing service here! Tested this on a new ish site and it went from PR0 to PR2 within a week. Great PR links provided 99% of links worked. Highly recommend this service. - Thomas L.
I got my report 3 days ago, and I am absolutely amazed already. The keywords that I used with the platinum package are skyrocketing. My first keyword has gone from N/A to #7 within this time. The service that
Shawn provides is absolutely incredible and I highly recommend his services.



- Marcus H.
My high competition keywords with the platinum package are already ranking 1st page on Google. - Marina W.
I bought the Undisputed Gold Package, and within 1 week 5 of my 15 keywords are on the first page of Google. Thank you to Shawn and the rest of Undisputed for their services. - Richard W.
My review: The writing is unique and top quality for the articles. The reports are really clear and straight forward. The turn around time was about 15 days which is great considering the keywords I used are quite competitive.
All of these packages are more than worth it. I feel as if I am always getting more than what I asked for with these guys. - Samuel K.
Thank you to Shawn for his support and dedication to our project. We ordered the Platinum Package and have been shocked by how well he and his team have executed on our request. Shawn himself was very helpful and honest,
constantly giving me straight forward answers and developing and executing a plan to perfection. - Luis R. CEO Central Toronto Real Estate
JOIN THE UNDISPUTED FAMILY TODAY! CONTACT US:
undisputedservices@gmail.com
**NOTE** We will NOT be offering any review copies. We will be offering discounted copies to our first 5 customers.