Hello from Publitio team!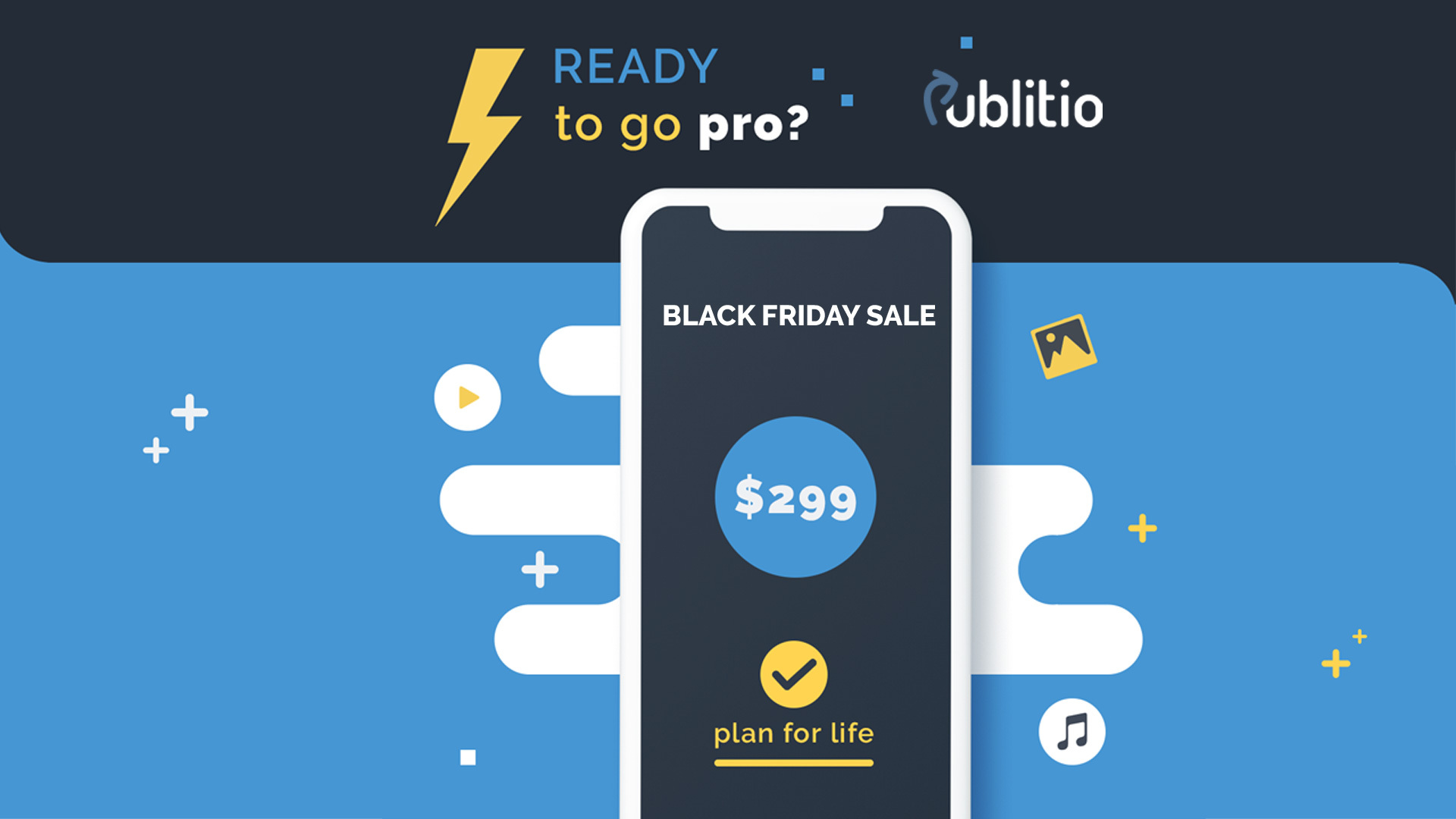 Black Friday week is here and so are offerings, and this lifetime is for those who are ready to go pro!
Offer:
https://publit.io/promotions/black-friday
The deal is for one time payment of $299 ($3576.00 save 90%) and comes with fully featured Lifetime PRO plan
Storage Space: 250 GB
Monthly Bandwidth: 1000 GB (Resets each month)
File Transformations: UNLIMITED
Custom CNAMEs (subdomains): 5
Video Players (player configurations): UNLIMITED
Adtags (VAST/GoogleIMA ad tags for players):UNLIMITED
Watermarks (copyright protection for files): UNLIMITED
Distribution via Publitio CDN Included
HLS video encryption Included
Domain Level protection
And all future top features like
Team Access
Multiple Projects
Analytics
To learn more check out our offer page!
https://publit.io/promotions/black-friday
Happy Black Friday