Help With An Under Performing Adsense Website
Hi guys, thought I'd post this here and get some opinions from you.
I have a website that I monetize with Adsense which is getting about 40 visitors a day, and has been a proven earner on adsense. I don't want to change anything about the site, or try and get any more traffic with it, I just want to see how much I can make per day with it as its pretty stable.
I have tried some really random "A/B" testing if i could even call it that, but I changed the theme around every couple of months to see if i could try to increase it with a fluke.
Here is a pick of the earnings over about a year. You can tell when Iv fiddled around because the earnings change, as the traffic has stayed mostly the same.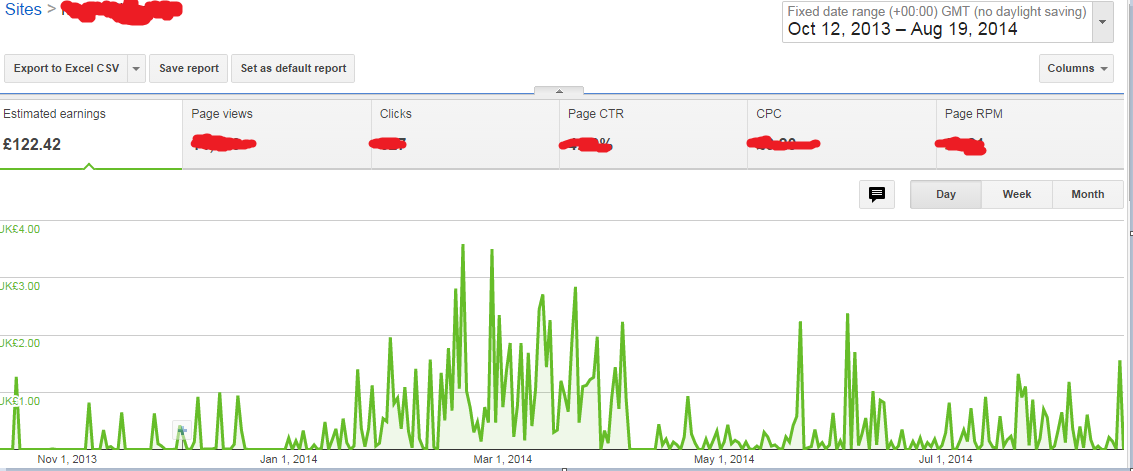 How should I go about properly split testing this with Adsense to achieve the best result I can?How many uniques should i clock before I change the layout to get more results? 500? 1000?
I'd like the testing to be quite rapid as I'd like to see results quickly, or at least gather data better.