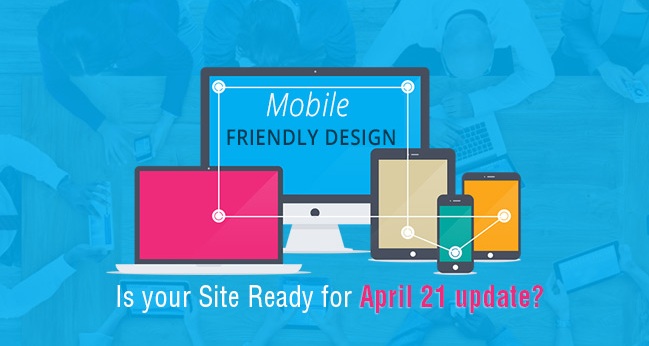 Google's mobile-friendly algorithm has been rolled out in most of the Google data centers and is still rolling out in others. Experiments have seen a lot of variations between desktop and mobile search results.
(Source: SeoClarity)
Is your site affected by this update?
20% OFF for WARRIORS for converting the existing website to mobile-friendly

Why there's lot of noise around this Google update?
More than 50% of users access your sites through mobile. (Go ahead and have a look at your analytics data)
A good amount of revenue comes from mobile users.
70% of searches made on mobile follows with a goal completion in an hour
The only update which was announced by Google. And announced 2 months back!
The only update Google announced as SIGNIFICANT!
The only time Google has started a campaign (#mobilemadness) to make sure that the webmasters are ready for the update.
Here are the exact words of Google

Now that you know how important this update is, let's take your website for a test.
Is your website mobile friendly?
Check it out here
If you get this,

You're awesome and you're ready. But if you get the other message, "this website is not mobile friendly", it's
TIME FOR YOU TO TAKE ACTION.
20% OFF for WARRIORS
We have a 4 stage streamlined process in converting your website to Mobile-friendly design.
Initial Audit – We'll do a thorough analysis on the existing design and will suggest steps to make your website mobile friendly.
Design and Development – Based on the analysis, we'll redesign/convert your website with emphasis on delivering best mobile user experience.
Quality Check – An exhaustive check will be applied on the output of work delivered from the D&D team, specially emphasizing on the responsiveness, forms, search functionality, etc. present in the site.
Deployment – Once after QC is passed we'll share the data with you and upon your approval, the design changes will be made on your website, resulting in Mobile-friendly Design with better ROI.
Results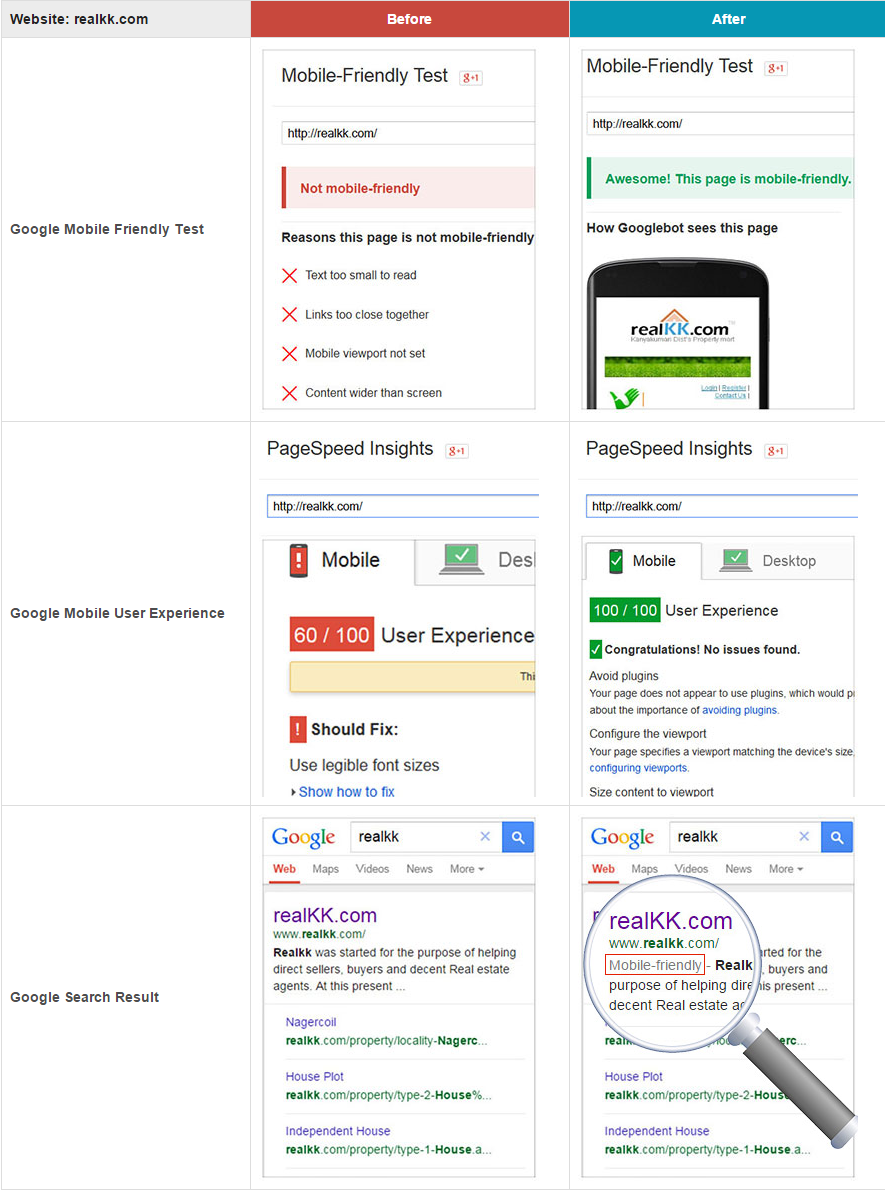 [LET's DESIGN YOUR WEBSITE FOR MOBILE – GET NO-OBLIGATION QUOTE]