Faster Websites with LiteSpeed Cache and LiteSpeed Web Hosting & VeeroTech

Posted 21st December 2018 at 12:59 AM by
Kingfish85
---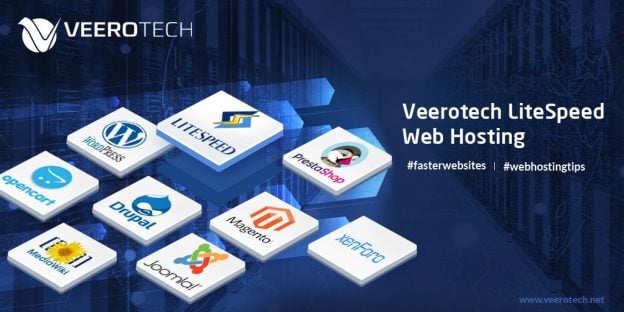 VeeroTech
& LiteSpeed LS Cache
Website speed is of the utmost importance. A slow website can really hamper the growth of your business. In fact, Google and most other search engines take website speed into consideration when deciding the pagerank. Thankfully, we have LiteSpeed Web Server and LiteSpeed Cache at our service to help us improve our pageranks and speed up websites.
Available on all
web hosting
,
reseller hosting
&
WordPress hosting
plans
But what exactly is this LiteSpeed and how can LiteSpeed Cache be of use for websites? Does it really speed up websites?
Better Performance and Pagespeed with LiteSpeed Web Server and LiteSpeed Cache
Before going any further, let us take a moment to first understand what is LiteSpeed and its role.
What is LiteSpeed Web Server?
Simply put, LiteSpeed Web Server is a highly scalable and reliable web server solution from LiteSpeed Technologies. Essentially, it is used as a web server solution in place of options such as Apache.
In other words, we can term LiteSpeed Web Server as a drop-in replacement for Apache server, without having to change a lot of software or making big changes to Apache-compatible tools. LiteSpeed brings many performance enhancements with itself, including the most obvious one — better speed.
LiteSpeed Web Server is available in various forms and plans, but that is for web hosts to choose from. As an end user, how does LiteSpeed prove beneficial for your website?
If we were to put it bluntly, LiteSpeed performs faster than Apache and other server solutions in terms of sheer raw speed and scalability. This means database operations run faster, websites load faster, and everything else is smoother to operate. PHP executions tend to happen faster as well.
LiteSpeed, as a result, is an ideal solution for servers that are meant to run dynamic websites, such as ones powered by WordPress, Drupal or Joomla.
But that is not all. There are many other obvious advantages associated with LiteSpeed!
Advantages of LiteSpeed Web Server
We have already discussed that LiteSpeed can make database queries and PHP executions faster. But beyond that, LiteSpeed Web Server can also prove useful in many other ways
Fully Compatible with Apache
If you are wondering that you might have to give up on using a particular module, plugin or tool just because "it needs Apache", then there is nothing to worry! LiteSpeed Web Server is fully compatible with Apache. This means any application that you have been running on a LAMP stack can easily run on LiteSpeed as well.
All of Apache features such as mod_rewrite and .htaccess files are available on LiteSpeed. Also, LiteSpeed Web Server can even handle and load Apache configuration files. Need cPanel? Yes, almost all major hosting control panels, including cPanel, work perfectly well on LiteSpeed.
Secure
Since LiteSpeed Web Server is compatible with mod_security feature of Apache, it is no less secure than Apache itself. But wait, there is more to it!
LiteSpeed Web Server has many unique anti-DDoS measures in place. Let us assume a given IP address is making way too many requests to your site, or attempting to login to cPanel. LiteSpeed Web Server has a throttling feature that can automatically detect such malicious requests and block the said IP address.
Naturally, in the hands of a good web hosting provider, LiteSpeed Web Server can prove to be a useful tool that can help in mitigating DDoS attacks. Overall, LiteSpeed-powered web hosting can make your site more secure.
Less Maintenance
LiteSpeed Web Server comes with various optimization measures built especially with PHP-based software such as WordPress in mind. It can handle sudden spikes in traffic and deliver pages much faster than most other web server solutions.
This implies running a website on LiteSpeed requires less overhead maintenance efforts than running an identical website on a server powered by, say, Apache. Of course, a good website does need to be optimized and maintained from time to time, but LiteSpeed does the hard work for you by ensuring that there are no hiccups on the server-side of things.
However, in the midst of all these feature, where does speed come in?
Meet LiteSpeed Cache or, as it is commonly called, LSCache.
LiteSpeed Cache — What and Why?
As the name suggests, LiteSpeed Cache is a caching solution for LIteSpeed Web Server. It works pretty much the same way as Varnish or mod_rewrite in Apache. This implies LiteSpeed Cache uses rewrite rules that can then be implemented on the server-side.
As a result, LiteSpeed Cache provides users with greater flexibility and enhanced performance. But it is not only limited to PHP code or dynamic content. LiteSpeed Cache can significantly enhance performance and speed even on static pages.
The biggest and most obvious advantage associated with LiteSpeed Cache is that it is built directly into the LiteSpeed Web Server. This removes the need of reverse proxy layers.
All LiteSpeed Web Server plans now come with LSCache integration. For the most part, LiteSpeed Cache needs to be enabled on the server-side. This means your web hosting provider should be able to support LiteSpeed Cache. However, any decent web hosting provider understands the importance of speed and performance on the internet. As such, more and more web hosts are now adding support for LiteSpeed Web Server and LiteSpeed Cache on their servers.
At
VeeroTech
, we've used and supported it for years, so you're in good hands! Now, all that's left to do for you is to enable a cache plugin in order to make use of LiteSpeed Cache.
Using LiteSpeed Cache Plugins on LiteSpeed Web Server
Using LSCache can prove beneficial for your website. But how do you actually activate it?
Depending on the Content Management System of your choice, there is a very good chance that there is already an LSCache plugin available. And yes, before you ask, all of the LiteSpeed Cache plugins are free for you to use! They won't work that well on a non-LiteSpeed server, obviously.
WordPress
WordPress is the world's most popular Content Management System and it is only natural that LiteSpeed Cache has a separate plugin for WordPress users.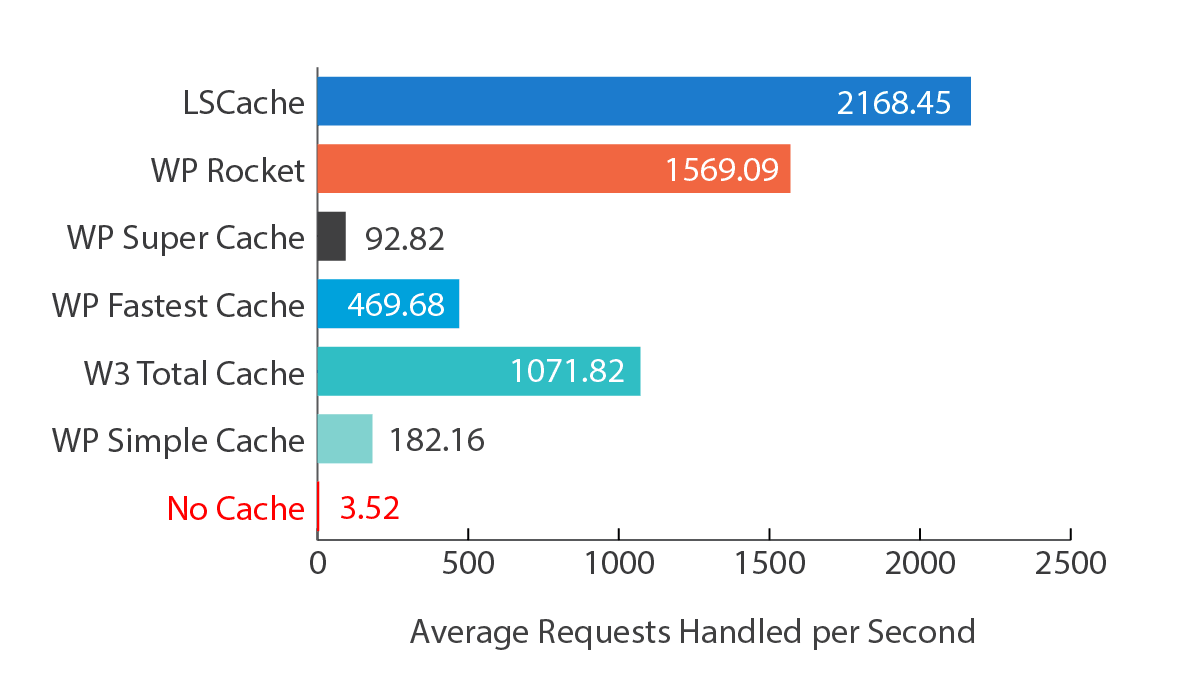 LiteSpeed Cache WordPress plugin is very popular and currently has over 400,000 active users. It is fully compatible with all the major versions of WordPress and comes with features such as JS and CSS minification and even database optimization. For websites relying on WordPress hosting, LiteSpeed Cache is a must-have!
Learn how to install LiteSpeed Cache on your WordPress website.

Interested in reading more? Read the full (long) article
here
which provides an in-depth look at LiteSpeed & LS Cache
Comments