Using BackWPup WordPress Plugin With VeeroTech FTP Storage

Posted 21st December 2018 at 01:16 AM by
Kingfish85
---
BackWPup is a free backup plugin for WordPress that has the option for remote storage of your backups as well as scheduled backups. You can find more information here about the plugin:
BackWPup
We recommend using this plugin on any WordPress site that is hosted on our
web hosting plan
,
reseller hosting
or
WordPress hosting
plans.
Don't have remote FTP backup storage space? Get it here!
To get started, navigate to Plugins > Add New from your WordPress admin dashboard. In the search box type "backwpup".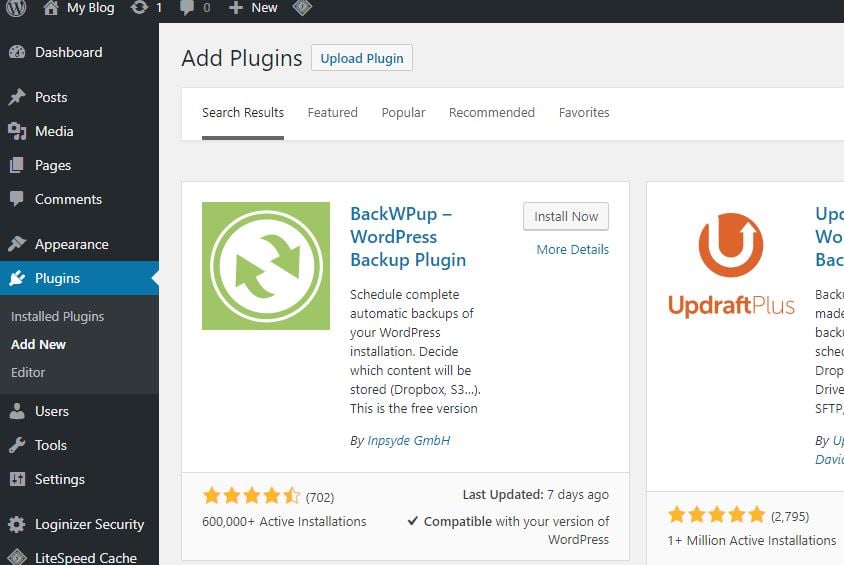 Click Install Now & then Activate after installing. The next step will be to navigate to the BackWPup option in the menu of the WordPress admin dashboard. You'll first want to click "Add new job" and fill out the details similar to those below.
If using our
SSH/FTP Storage
you'll want to select the option for Backup to FTP. This guide will focus on using our SSH/FTP storage as a backup destination.
Settings to choose:
Database backup, File backup, Installed plugins list, Backup to FTP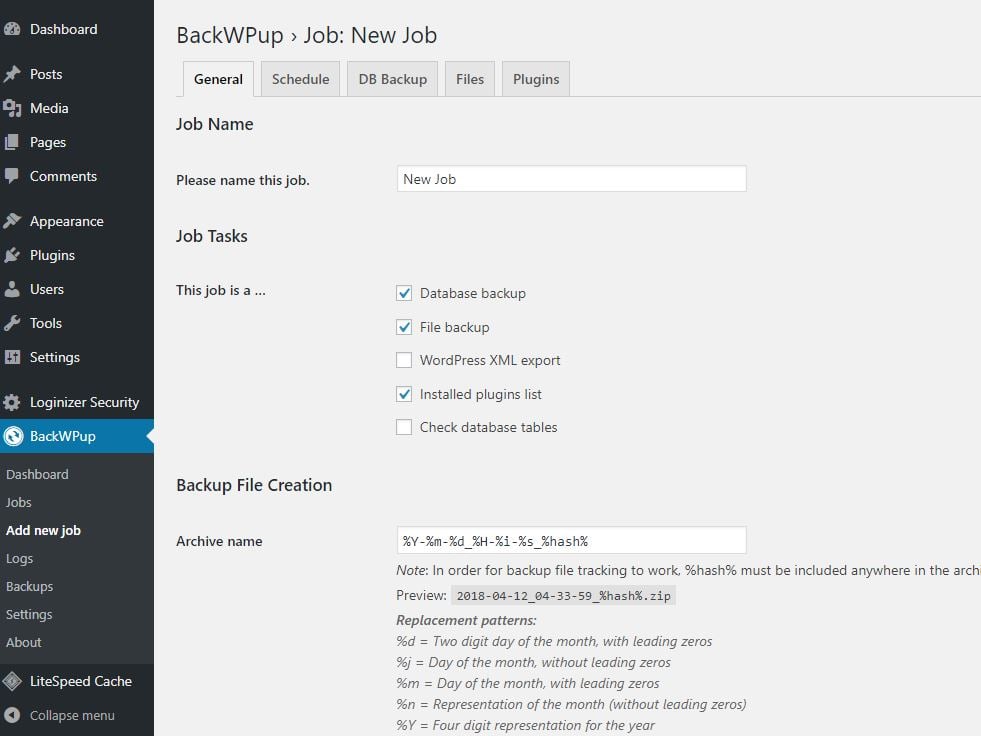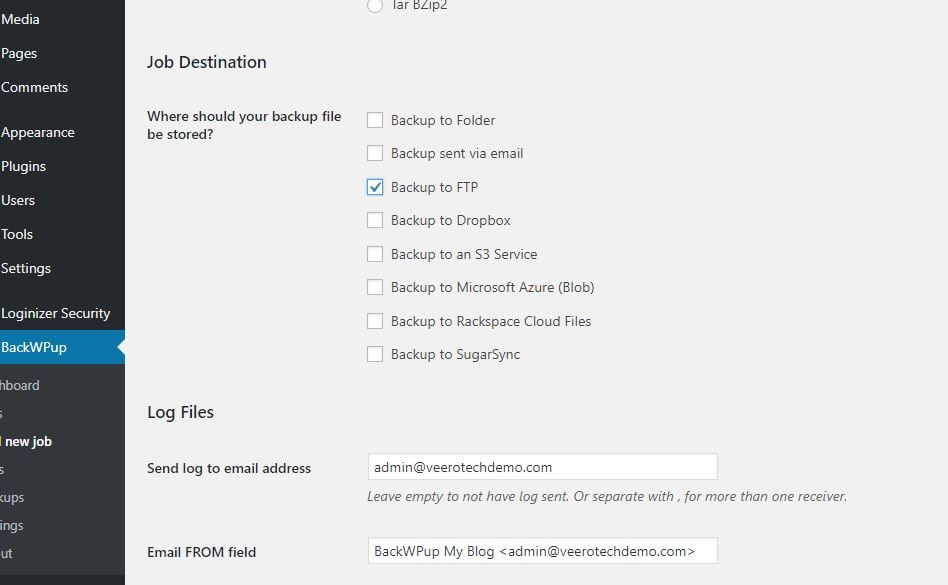 Once you've completed those fields, you can enter in the email fields if you'd like to get notifications. Please note though, for email notifications to work, your hosting account/WordPress installation MUST send using proper headers and the to/from addresses listed must be valid email addresses.
After you've completed those details, click save at the bottom.
The next step will be to go to the FTP tab to complete the FTP storage connection configuration. You'll want to enter the following information & choose the following options:
1. FTP server / FTP username / FTP password
2. Folder (this must exist already – the format is /folder-name – note the / must be present)
3. SSL-FTP (not required but we recommend this for security)
4. FTP Passive Mode
For setting your Folder to store files in, please see our setup guide here if you're unfamiliar with creating this directory here:
https://www.veerotech.net/kb/setting-sshftp-storage-backup-data-storage/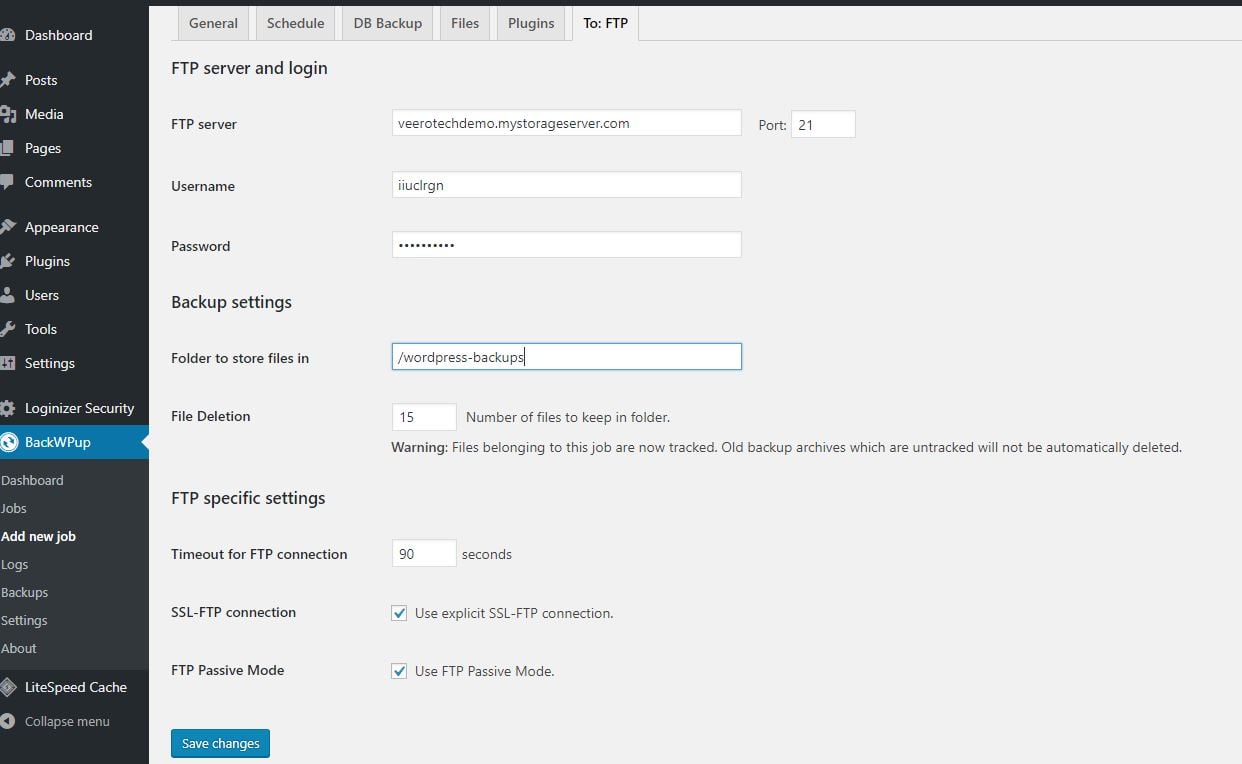 After you have completed the steps above, click Save changes at the bottom. In the next step, we'll configure a schedule for the backup job to run. This schedule can be set to various time frames. To run the backup automatically, you can choose the WordPress cron option. We recommend running the backup once per day. While it can be scheduled to run as frequently as hourly, please note that this could cause problems with your hosting account as a backup is a resource intensive task depending on the size of the backup.
Read the full in-depth guide
here on our website
Comments