YouTube Introducing Video Reach Campaigns, aimed at Brand Marketers
A new article on Search Engine Journal reports that YouTube's recent move to introduce Video Reach Campaigns is just the latest reason why - if you haven't already - you need to learn programmatic ad buying and accept that data-driven creative is here to stay.
So, just ahead of Advertising Week, YouTube has launched a new way to run video campaigns. Video Reach campaigns make it possible for an advertiser to use three different video formats — six-second bumper ads, plus skippable and non-skippable in-stream ads — in the one campaign. And here's the science bit: Google will be working behind the scenes, using its machine learning technology to figure out what's the most efficient combination of ad types with a view to maximizing audience reach. As YouTube's VP of product management, Vishal Sharma, put it, writing on the Google Ads Blog earlier this week:
"This will allow for optimized, more effective campaigns and free up your time to focus on more strategic priorities that can differentiate your business. Consumers are moving faster, jumping from channel to channel, and researching more often in unexpected ways. This explosion of touchpoints means more opportunities – and more complexities – for marketers. But just because today's customer journey is more complicated, doesn't mean orchestrating your advertising campaign has to be. At Advertising Week New York, we're sharing new ways to help marketers use video to more efficiently and effectively connect with consumers across their purchase journey."
Advertisers using Video Reach Campaigns will purchase ads on a CPM-basis. Video Reach Campaigns is available to all advertisers, and it will run on YouTube's desktop and mobile platforms. However, it looks likely that the capability will be extended out to Google video partners in the future. Vishal Sharma went on to say:
"Rather than managing separate campaigns for 6-second bumper ads, skippable in-stream ads, and non-skippable in-stream ads, now you can upload multiple video creatives into a single campaign," Sharma said. "From there, Google's machine learning will automatically serve the most efficient combination of these formats to help you reach your audience at scale. This will allow for optimized, more effective campaigns and free up your time to focus on more strategic priorities that can differentiate your business."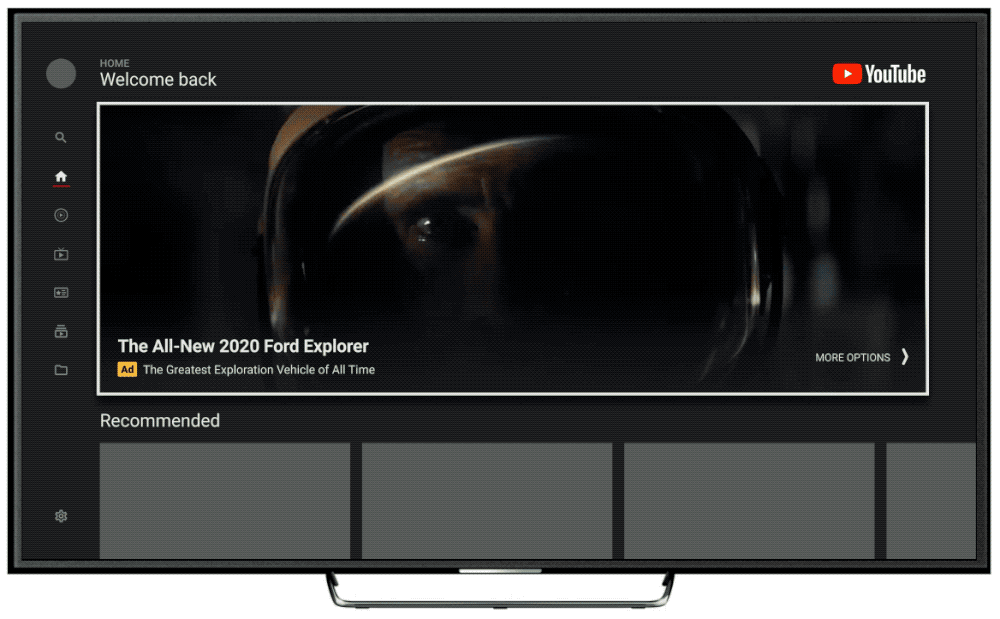 So, is Video Reach Campaigns just about saving time and effort? Well, if Ford is anything to go by, there are significant cost savings to be had too. The automotive giant was granted early access to Video Reach Campaigns and has reported the feature lowered campaign costs by more than 20% - when compared to its earlier forays onto YouTube. In the words of Lisa Shoder, who is Ford's Head of US Media:
"Ford is using data and machine learning technology, like Video reach campaigns, to drive a learning culture across all of our media. The positive results of the Video reach campaign not only provided cost efficiencies while maintaining effectiveness but also the confidence to implement this tactic across additional campaigns."
The storytelling environment has changed – and advertising is changing as rapidly as the web. Do you guys think it's also probably true that for many of us, updating our attitudes and skillsets must take priority?
Something that saved Ford in excess of 20% over the course of a campaign can't be ignored – especially when combined with the promise machine learning holds to maximize the reach of our ad spend in the future. What it boils down to is that you can't use this new YouTube feature without getting into programmatic ad buying. So, if it's something you've been putting off, might it be high time to cave in and get skilled up?