The Secret Of Success In Life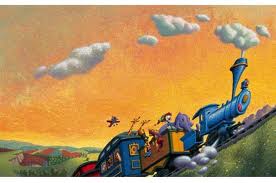 If you want to succeed, it helps to copy people who have already succeeded. After all, why invent the wheel?
If you do what they do, you'll get what they got, right?
Not so fast.
See, most people only see the end result of somebody's success. Take Tiger Woods for example. Somebody may say you can "model" him, and copy how he plays golf.
Copy his mindset when he tees off. Copy how he visualizes his success when he wakes up in the morning. Even copy the self-talk he goes through as he's getting ready for a big tournament.
But that would be like copying the icing on the cake, without even acknowledging that there's a cake in there, that's been created a long, long time before the icing was put on.
The most crucial things that Tiger Woods did to succeed was keep trying and failing and trying and failing.
For a long, long time.
What we see now is the end result of that.
To only copy the end result would end up in frustration and failure.
Doesn't matter what you're trying to do. If you want to succeed, chances are it ain't gonna be easy.
It ain't gonna be quick.
I'm pretty sure when Tiger was driving ball after ball after ball on the driving range when he was ten years old, part of him would rather have been goofing off with his buddies.
But he made a decision. To suck it up, put in the un-fun, frustrating, consistent try-and-fail efforts that eventually lead to success.
This is true of all success.
Before success, came many, many failures.
People that succeed aren't lucky, or gifted, or well connected. They just keep trying till they get it right.
And once they get it right, they keep doing it over and over and over and over.
Until they create the life they want.
Don't be afraid to fail. Don't be afraid to waste money, or try something that doesn't work. Don't be afraid to waste time, or go a long time without seeing any measurable results.
But DO be afraid of giving up.
For in quitting is the ONLY place you'll find failure.