Google, Bing search algorithms Question
So,
how good are the engines at making sure the most trustworthy sites are at the top of SERPs?
I bet you they have transitioned more into
human opinions
, compared to what they optimized in their bot algoriths. Right?
We can speculate, but has anyone seen a video or read a trustworthy article about this?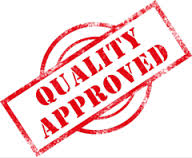 Knowledge is power.