Facebook sees usage drop since 2017
In a report by
Fast Company
, Facebook users have been spending less time on the platform than before.
According to Activate CEO Michael Wolf, two years ago Americans spent an average of 14 hours monthly on Facebook, but dropped 26% to just 9 hours monthly in 2019.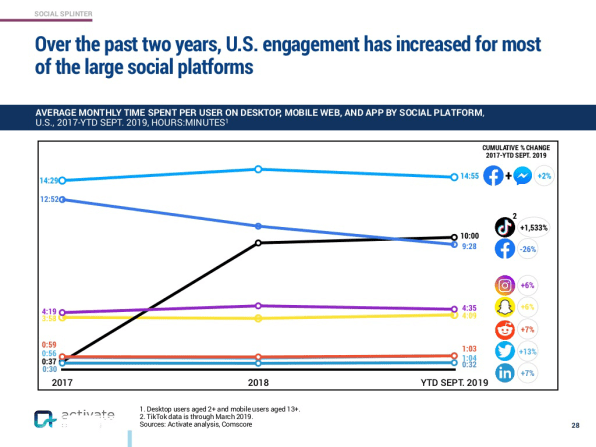 Facebook still has massive users at 2 billion worldwide, but the idea that people spend less time on the platform means something else to marketers who spend millions to advertising on Facebook.
The drop in usage hours has been attributed to users moving to other social platforms, mainly to Facebook-owned Instagram, Snapchat which is on a resurge, and new entrant TikTok.
Recently, Facebook has faced serious issues concerning user trust and how they handle data privacy. CEO Mark Zuckerberg also
faced the US Congress
about Libra and how they handled user privacy after allowing third-party Cambridge Analytics to access critical user data.
And yes, no matter how much Facebook launches game changers such as Libra, as long as they simply have no regard for user privacy, the platform will see a steady drop in usage hours as people shy away from Facebook and towards services which treats data like a precious gem, and which provides transparency about how data is being handled.
What do you think?