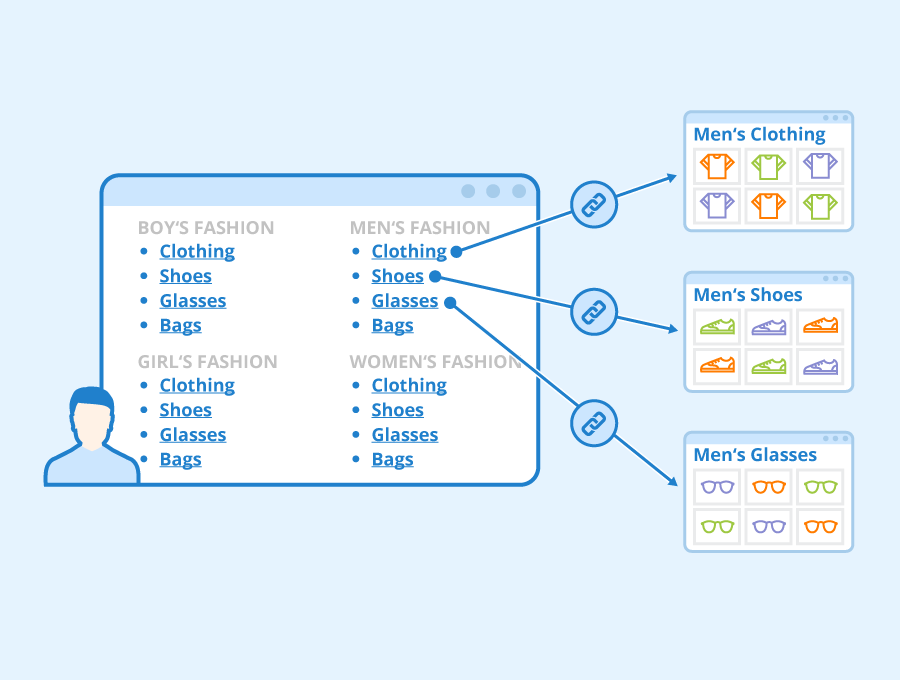 What makes sitemaps so effective and essential, and how do different people approach the task of mapping a website out?
So, for the uninitiated, what are sitemaps anyway?
And further, why are sitemaps so important?
Sitemaps are no different to physical maps and they help users and Google make sense of everything on a website. In fact, they are critical when setting out to create a website and when updating it.
Without a sitemap, finding your website can be like finding a needle in a haystack for Google and other search engines.
The Different Types Of Sitemaps
Most humans are visual by nature, so a visual sitemap might be your cup of tea if that sounds like you. An HTML sitemap is a clickable link of pages on your site, which can be helpful for users, whereas an XML sitemap is written for Google to easily find all your pages.
Just like we might use Airtable or Asana as a visual project management software, we can use a visual flow chart to organize website navigation. This way, it's easy for everyone to understand. A visual sitemap (sometimes also referred to as a "site structure") is the foundation for website management.
It ensures a clean website hierarchy and page taxonomy by making sure your content is organized properly and easily searchable. Think about it like the bare bones of your site.
To create your visual sitemap, you could use a free tool like PowerPoint, as they have a useful flowchart feature available.
HTML Sitemaps
An HTML sitemap is an organized table of contents for your website, accessible to users. When building your audience, website credibility, and SEO strategy, there's nothing worse than a poor user experience. Although this has become a bit old school (in my personal opinion), to ensure the best possible website interaction when growing your audience, consider an HTML sitemap.
HTML sitemaps make it effortless to interact with your site and find exactly what they're looking for. This is especially useful for e-commerce brands with loads of product pages or blog posts. To get started with creating one, check out if there's a plugin for your CMS (content management system) such as WordPress that can automate this process for you.
XML Sitemaps
An XML sitemap is a standardized format of URLs submitted to search engines to facilitate easier crawling. Basically, its main goal is for Google to recognize and index your content. An XML sitemap is not typically visible to users.
If you care about search engines finding your website and showing it to your customers, this is the type of sitemap you'll want to pay attention to. This is because they help search engines understand your site structure and index your webpages, and signal to Google that you have new or updated content that should be indexed, which helps shorten the time it takes for that to happen.
So, with so many ways you can go about creating a sitemap, I wanted to find out what you guys tend to do.